Our worship offering for the weekend of June 14, 2020 begins our walk through the Book of Exodus — from Captivity to Community.  The sermon was preached by Pastor John Valentine on the text of Exodus 1:1-14: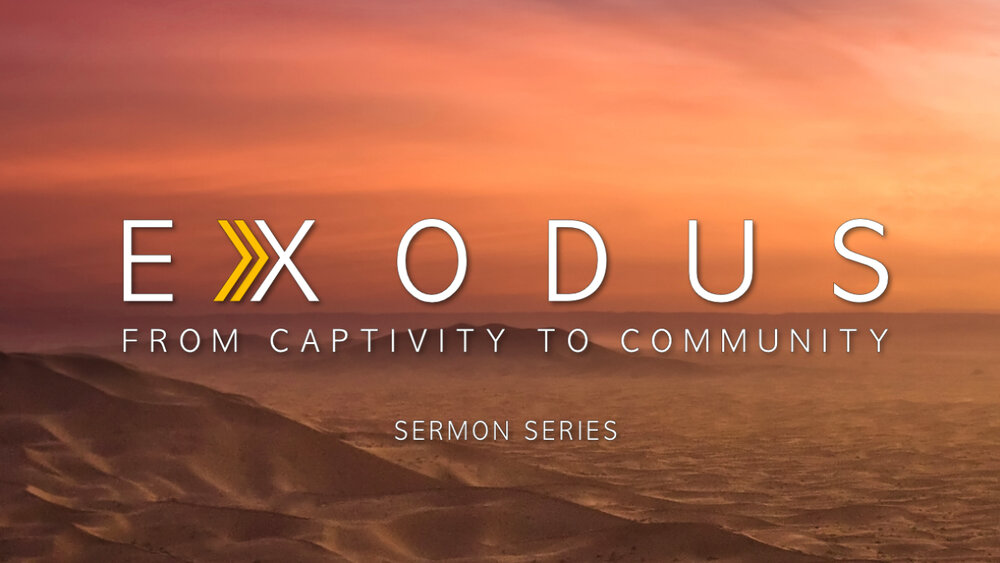 These are the names of the sons of Israel who came to Egypt with Jacob, each with his household: Reuben, Simeon, Levi, and Judah, Issachar, Zebulun, and Benjamin, Dan and Naphtali, Gad and Asher. The total number of people born to Jacob was seventy.
Joseph was already in Egypt. Then Joseph died, and all his brothers, and that whole generation. But the Israelites were fruitful and prolific; they multiplied and grew exceedingly strong, so that the land was filled with them.
Now a new king arose over Egypt, who did not know Joseph. He said to his people, "Look, the Israelite people are more numerous and more powerful than we. Come, let us deal shrewdly with them, or they will increase and, in the event of war, join our enemies and fight against us and escape from the land."
Therefore they set taskmasters over them to oppress them with forced labor. They built supply cities, Pithom and Rameses, for Pharaoh. But the more they were oppressed, the more they multiplied and spread, so that the Egyptians came to dread the Israelites.
The Egyptians became ruthless in imposing tasks on the Israelites, and made their lives bitter with hard service in mortar and brick and in every kind of field labor. They were ruthless in all the tasks that they imposed on them.