John B. Valentine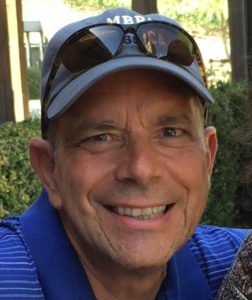 Pastor and Head of Staff
Responsibilities
Pastor John ('PJ' to many) is primarily responsible for pastoral ministry, staff leadership and administration at Holy Shepherd.  He is a passionate biblical teacher and preacher, who strives to connect human lives with the life and love of God.
Family
Pastor John is married to Bethany.  They are parents to four (Jenny, Amy, Nick and Matthew) and grandparents to three awesome grandsons (Tyler, Brandon and Nathan)!
Other Interests
When PJ isn't attending to his numerous pastoral responsibilities, he is probably outside – sailing the SF Bay, biking the backroads of Lamorinda, or attending to yardwork at the family home in Moraga.
Education
A.B., History, The University of California, Berkeley
M.Div, Luther Seminary, St. Paul, Minnesota
D.Min., Homiletics, concentration on the interface between human memory and the preached Word, Luther Seminary, St. Paul, Minnesota
Ordained into Word and Sacrament in the Evangelical Lutheran Church in America